As someone who loves the color orange (it's so sunny, warm, and joyful) I just had to make a card for Game 33 at
AAA Cards
. Look at this picture - doesn't it make you smile?
Here is what I came up with:
Stamps: Technique Tuesday (birds, sentiment), D.O.T.S. (grass)
Aren't those birds fun? After seeing them repeatedly in blogland I just had to have them! You know how that goes... I can't resist things (or people) who make me smile and laugh! The paper is a 6x6 pad I recently found at A.C.Moore. It has these two patterns in all the rainbow colors. Couldn't resist those either. Was a bit disappointed though when I opened it and found that the colors were a little duller then on the cover sheet and the dots are not pure white but more of an off-white. That's why I had to use an off-white card base.
Challenges: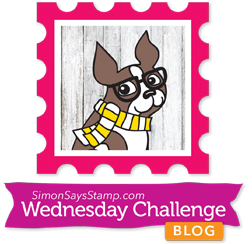 Thank you for visiting and making my day by leaving your encouraging comments!
Hugs,
Susanne