My apologies for the sparse posting here at the moment! I am so behind with everything this year and am now officially in panic! As I am sure you are all busy as well I will keep this short but I wanted to share two glittery snowflakes cards I made.
and a close up to see the glittery card stock better (although the gray weather didn't make the glitter sparkle very much)
And since I didn't want to waste the negative die cut I made this card
Stamps: Stampin' Up (both sentiments)
Die: Hero Arts (snowflake)
Other: Glitter paper (Recollection), snowflake paper from my stash
Lots of snowflake themed
challenges
in blogland at the moment. As always click on the links to find out details or browse for inspiration:
Virginia's View #21 "All About Glitter"
Sadly, Virginia's View is taking a brake after this one. Since Virginia did everything by herself it is understandable that she is in need of of a brake! I hope she will be back because she always had cool themes!
Time Out #45 "Snowflake are Winter's Butterflies"
Inkspirational #97 "Flake"
Cupcake Inspirations #339 "Let It Snow"
Simon Says Work It Wednesday "Holiday"

Simon Says Wednesday Challenge "Let It Snow"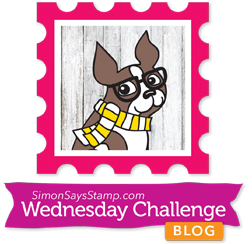 Hope your holiday preparations are going well! Don't forget to take deep breaths once in a while (note to myself)!
Hugs,
Susanne