Just popping in quickly to show you two more wintery cards that I made. They are both 5x7.
White embossed the trees, matted the panel with matte silver cardstock. Popped up the sentiment. Added stickles to the trees, snowflakes, and around the sentiment panel.
Stamps: Penny Black (trees), Stampin' Up (sentiment)
Challenges:
Penny Black Saturday Challenge "December" - Christmas/Holidays
Simon Says Monday Challenge - Just a Pinch
Added just a pinch of stickles...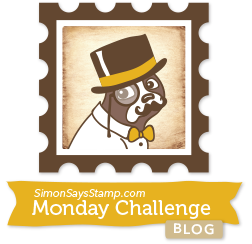 White embossed the snowman on kraft. Colored with sharpies. Added a red layer, the sentiment, and a glittery snowflake. Seeing it on screen reminds me that I wanted to color the snowman with a bit of white chalk or something. Shucks!
Stamps: snowman unmounted and unknown, Savy stamps (sentiment)
Die: MFT (snow flake)
Challenge:
Inkspirational #97 - Flake
(Second entry)
Thanks for stopping by during this busy time! I appreciate your visits and comments very much!
Hugs,
Susanne