The folks at
Retro Rubber Challenge #9
want us to use tags. Remember the idea behind this challenge is to use stamps that are at least one year old. So I dug out a very "vintage" tag stamp from Hero Arts and made this card:
Stamps: Beeswax (background), Hero Arts (tag)
The background stamp is from my friend L who assured me that it is quite old. I started this card last Thursday at our get together but finished it at home.
There has been an overabundance of pale lavender cards on this blog which is unusual for this bright-rainbow-color-loving girl but I rediscovered my Colorbox Chalk Inks and liked the soft look and creaminess for those stamps. I promise to post more colorful cards again soon!
Challenges:
Retro Rubber #9 "Tag, You're It"
Simon S
ays Wednesday "Special Lady/Girly"
The pale lavender and the bling make this card definitely girly, I think!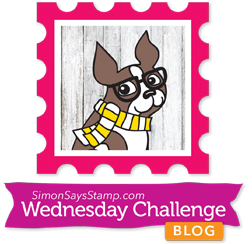 The Card Concept #30 "Thinking of you"
ETA: This card was a Fab Five at the Retro Rubber Challenge!
Thanks for stopping by!
Hugs,
Susanne