Made another card with the set "True" from Winnie & Walter, this time with the star. And a background made with water soluble crayons. Added some shimmer to the stars as you can see better in the close up. And I am happy that I found several challenges it works for!
On the inside I will write: "Let your light shine"
Stamps: Winnie & Walter (stars, word "star"), Uniko (rest of the sentiment)
Other: Water soluble crayons (Caran d'Ache)
Challenges (click on the links for more information and lots of inspiration):
Winnie & Walter Rerun #11
Winnie & Walter "The Gossip Column with Taheerah - Spectrum"
Virginia's View Summer Challenge "Make It Colorful"
Simon Says Stamp Wednesday Challenge "Add Some Shimmer"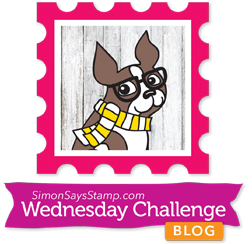 Thank you for your visit and comment!
Be well,