Hello all of you who still bother to stop by here...
My recovery is very slow but it is getting better. I can now use my fingers on the left hand a bit more which means I can type with two hands again, which is so much faster! I am also trying to stamp a little. Yesterday I wanted to play but didn't know where to start. So I began to clean my messy desk. That often helps with my mojo. I end up wanting to create instead of cleaning up! This is how this card came about.
I had embossed those butterflies with a silver Judikins stamp for another project but ended up not using them. So they sat patiently in the mess on my desk. I didn't want to put them in my odds and ends container for some other time (that never comes) and decided to do something with them. I tried all kinds of backgrounds but they really needed a dark one to stand out.
Stamps: Hero Arts (vine background), Judikins (swirl on butterflies)
Other: McGill (butterfly punches), Little B (washi tape)
Challenges:
Inkspirational #83 "Purple"
Simon Says Stamp Wednesday Challenge "Anything Goes"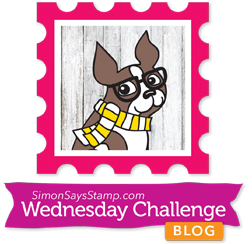 I am very delighted to discover that I have two new followers! Please help me welcome
Maria from
Maria's Merry Makings
and
Gundi from
papierelle
Both are very talented and have been blogging for quite some time so if you are in need for inspiration go and visit them!
And here is my welcoming quote for you by Robert Frost:
In three words I can sum up everything I've learned about LIFE:
It goes on.
Thank you so much for stopping by and for all your well wishes and kind thoughts!
Hope to be back soon,
Susanne