With this card I wish you all a very merry Christmas and a happy New Year!
I have to post this early because I probably won't get around to post again before Christmas!
Please forgive me for not being more active here.
Looking forward to having more time to play and blog after the holidays!
Stamps: Hero Arts (winter scene), unmounted, unknown sentiment
Ink: SSS Smoke, Colorbox Chalk Warm Red
I managed to keep it really simple this year and even made a one layer card! I had a hard time getting this solid image to stamp well.
And look at this - it works for several challenges!
"Less Is More" - One Layer, Snow
CAS-ology - Snow
Simon Says Wednesday Challenge - Winter
Simon Says Monday challenge - Anything goes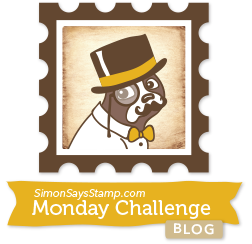 I am very happy to see that I have three new followers! Hopefully they will understand if I welcome them properly after the holidays. Then you also might have more time to visit their blogs!
Wishing you a very happy holiday season full of everything that makes you happy!
Warmly,
Susanne